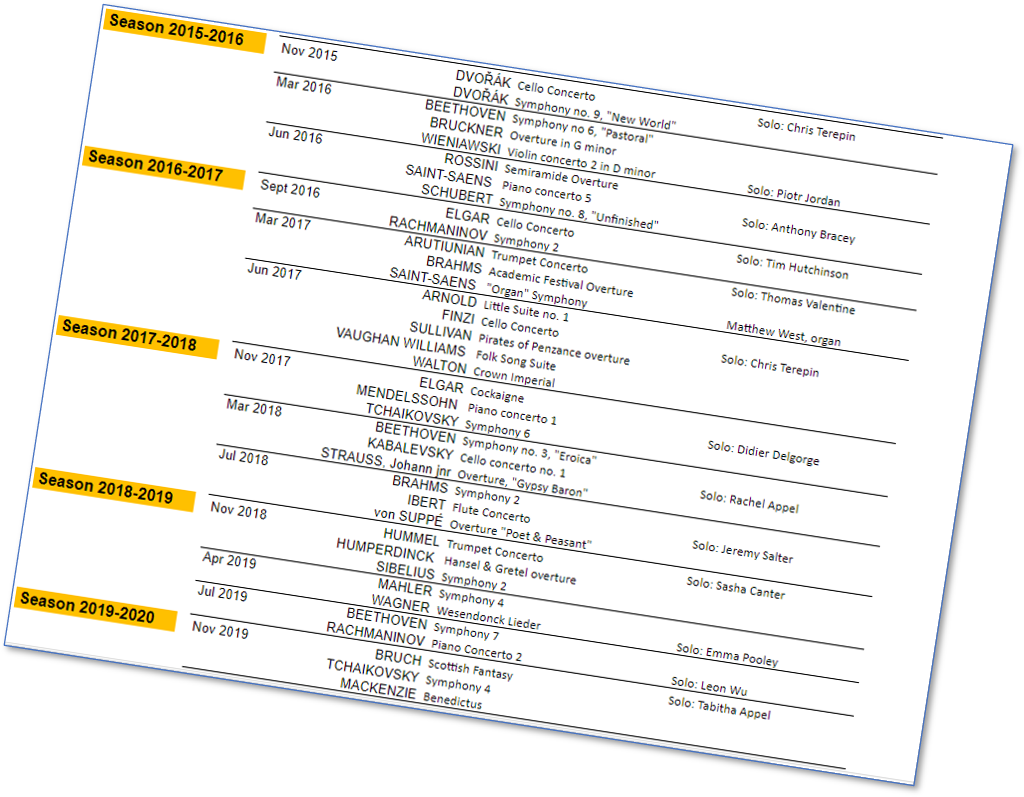 Below is a link to the music that we have performed - since 1977.

Works performed by The Wantage Orchestra

Using the link you can see various lists:
You can also search for all works we have performed which include any text (for example, a particular composer).

Note: Select "Open with Google Sheets"
---



In summer 2020, the string section worked on Haydn's String Quartet Opus 76 no.1, via remote rehearsals and remote sectionals.
We were fortunate in being able to record this when all together in early August.

Performance of Haydn's String Quartet Op76 no.1 (whole string section)

August 2020


---